The Caesurae conference is soon up from March 25-28, with ten Keynote and Plenary speakers from Translation Studies and Film Studies and a host of events including virtual art exhibition, musical performances, book readings, etc.
You can register for the Conference: https://bit.ly/38ZKU83
Live streamed live on YouTube: https://bit.ly/3c03Mpj
Do participate.
My sessions details –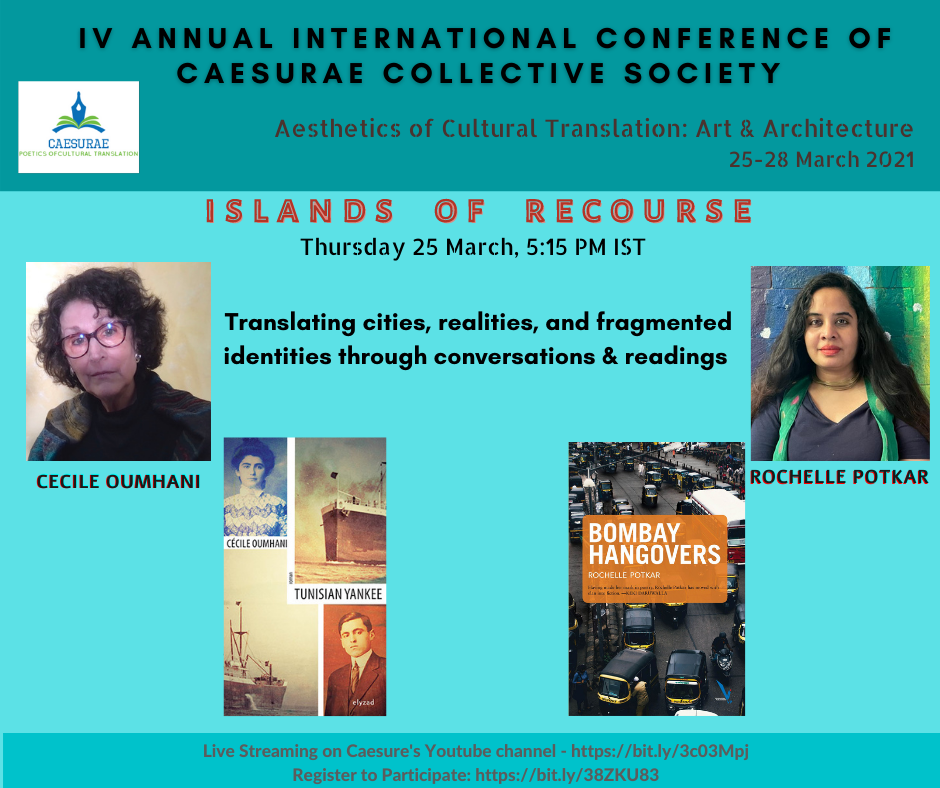 You are welcome!